Helping your employees with their health journey helps your business and your bottom line.
Health Educator, Monique Costello, offers interactive workshops, presentations, lunch-n-learns, after-work health hours and mini wellness pause sessions to create and promote a healthy, vibrant and productive workforce
Small investments in your employee's health have big returns.
Giving something tangible to your employees isn't about offering free bagels in the lunchroom anymore. Employees are demanding more. They want real-world solutions to their stress-filled days.
Stress will always be there, but how we address and manage that stress is what makes us resilient. It's not just about food. How do we start the day? Do we drag from meeting to meeting, slouched in a chair over our keyboards with a bag of chips in tow.
Worksite Wellness is an opportunity to create positive change in the lives of your employees through education and health awareness.
Give your employees access to real-world wellness solutions.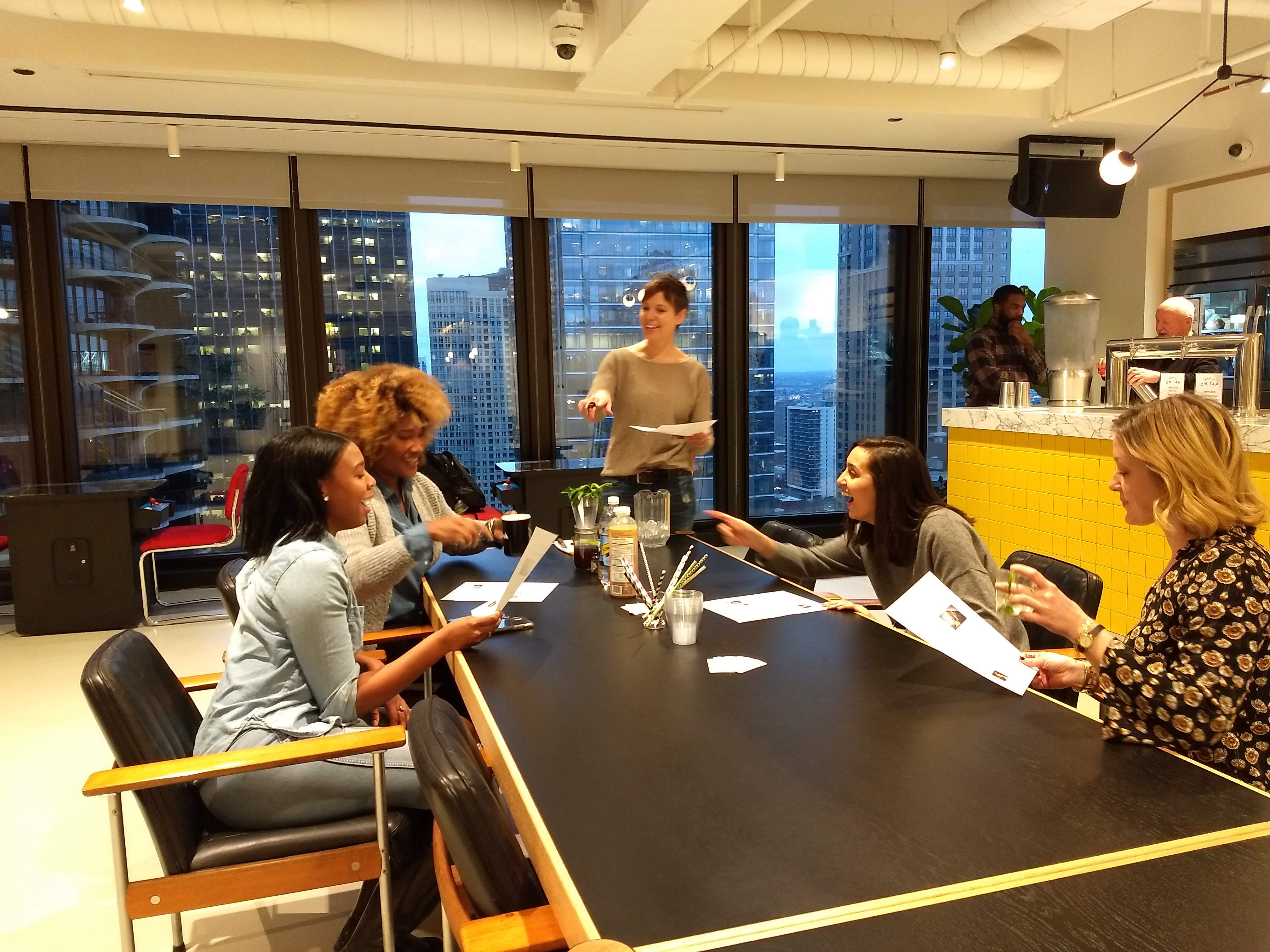 Monique will lead your employees through interactive lectures, whole food cooking demonstrations, hands on challenges and tantalizing tastings. Your employees will leave each session feeling inspired and motivated to join the path to wellness and good health.
"I feel like Monique has become our wellness person. She's so cool. Her March wellness challenge is fun and I'm learning so much in her classes." ~Wipfli employee
Most of our Corporate Wellness events are customized to fit your exact needs; after all, you're business is not like every other business out there. We start with understanding what your employees want and need help with. Then we build the wellness plan.
Let's discuss a wellness program that gets your office healthy.
Contact Monique: monique@happyeatshealthy.com
What others are saying about Corporate Wellness with Monique
Monique – thank you again for making it out to the office and for such a wonderful lunch and learn. This was one of the best we've had in terms of engagement, quality of food, and actionable takeaways.
~Ascent Technologies
It took us a few iterations to figure out what we all wanted from our wellness program, but now that we've dialed it in together, we couldn't be happier with Monique. She brings knowledgeable, science-backed lunch and learns, weekly wellness pauses and Slack conversations, wellness coaching and even reiki energy healing to our employees.
~Rocketmiles
"I've learned so much about my body from Monique and I've never felt better!"
Teresa
"Monique was knowledgeable, friendly and very approachable. She had educated answers for all of our questions and then some!"
Kristopher
"Today was great! Learned some new stuff and got a good lunch in the mix!"
Michael
"Many times, a nutrition presentation goes overboard to convince the audience to adopt a healthy culinary lifestyle, sometimes to an extreme. Monique was cognizant of individual needs and tastes, and was not force-feeding us nutritional facts."
Marty
"Monique was the best instructor ever, learned so much and she kept it so interesting. Love her! I came out of the course with so much more than I entered. I'm so elated I took this class."
June
"Monique was very attentive to all my questions – 5 stars! Such a great personality and energy."
Herbert