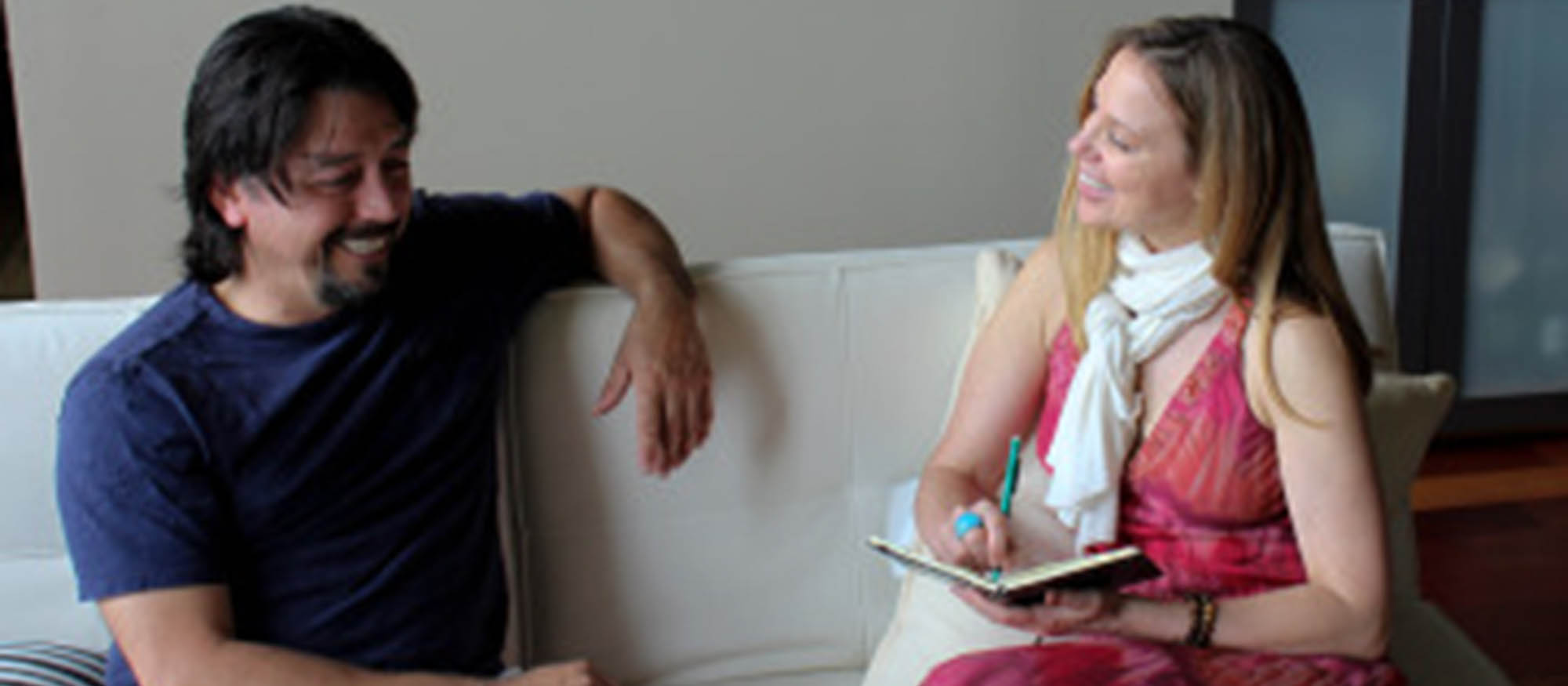 Get your life back
I see you out there, starving for help. You need someone to listen to you; to help you understand what you know is there. To acknowledge you're not the same as you once were. And to help you grow into a new you.
I'm here for the real you. Whether it's chronic pain, hormones, weight loss, food allergies, diabetes, energy, gut health, learning healthy cooking, exploring meditation or a combination of a few, together we'll create an approach that works with your lifestyle. Get healthy AND happy again.
Life is too short to live in pain, anguish, or uneasiness every day.
Change can be hard, but you don't have to go it alone.
I know how frustrating it is to feel "off" and sick, and never get better, to never be heard, to struggle every day. It's exhausting. It's confusing. It's tiring.
Does pain limit your life? Do you feel stuck? Can't lose that weight? Tired of feeling tired? Hormones out of whack? Disruptive sleep? Dry skin? Migraines? Sadness? Lack of energy? Maybe you've even started to accept that you'll never get better, that it really is all in your head, and everyday life is now an everyday struggle.
I know first-hand how exhausting, confusing, and tiring this life is because, for so long, it was exactly my life. I was all of these things. I had two choices, continue live unhappily in pain and agony or find a way back to the real me. It wasn't easy and finding people to help me along the way was even harder. In the end, it was worth it.
In my journey back to health, I discovered my passion for helping others stuck in the life I came from. That led me on the Functional Medicine Wellness Coach coaching path. A
long the way I explored culinary nutrition and functional medicine to get to the root cause of symptoms. I challenge you to answer: when was the last time you really put yourself first? Or took the time to actually care for yourself? Then l help you unpack your answers with openness, honesty, and compassion.
It's time to get your life back. I'll show you how and support you every step of the way.
Contact Monique for a 20 minute strategy session.
THE FUNCTIONAL MEDICINE DIFFERENCE:
Skip the band-aid approach! Functional Medicine Wellness Coach Monique digs for the root cause of symptoms. We step in and help where doctors are unable to, providing clients with specific goals to work on, recipes and diet guidelines, exercises and lifestyle management tools to help reduce and manage stress. Together we alleviate insomnia, extra weight, gut or hormone imbalances, food sensitivities or other chronic illnesses.
WHAT DOES COACHING WITH A FUNCTIONAL MEDICINE COACH LOOK LIKE?:
Each program begins with the foundational basics and begins BEFORE even meeting with the client:
Client completes intake forms, symptom list and shares recent blood labs.
Your Functional Medicine Wellness Coach Monique dives in to assess these holistically, digging in to look for root causes and design initial connections.
Then the coach and the client meet to explore and refine these connections, and to lay out a path forward together.
Notes from clients:
Working with Monique is easy and life-changing!  She really digs into the person as a whole and truly cares about your wellbeing. She is worth every penny! ~Shauna
************
I have worked with Monique for the past 6 months and I could not recommend her high enough. When I started with her I was a pre-diabetic, but thanks to her help I was able to drop 20 lbs and more importantly my blood sugar is back into the safe range. I found her knowledgeable and insightful into the world of emotional eating as well as her practical solutions to various diet challenges. I would gladly refer her to anyone who is serious about getting their health in order. ~Jason
************
Common sense and a whole lot of knowledge of the superpowers real food contains is what Monique brings to her clients. I feel blessed to be among them.
In her mission to practice functional medicine, I've begun to function, or at least my body is starting to work as it should and once did. It's just been so long since I knew what feeling good felt like; it's a feeling I want to continue exploring. And the changes I'm making are ones I can incorporate into my life.
She worked closely with what I needed, i.e., more and better sleep and a healthier digestive system, instead of following a set game plan.
I enthusiastically recommend Monique as a wellness coach. She is knowledgeable, helpful, and willing to see the grey areas of a busy life, not just black and white. ~Susan
**************
I cannot thank you enough for getting my eating habits on track. Your ideas and insights made me more aware of all the wrong things I was eating and doing. Your recipes and suggestions worked and they taste great too. Everyone needs a little coaching at times and I am very happy you were mine. The diary has worked well as it is a constant reminder of what I have consumed during the day.
I know I will be in touch, as falling off the wagon a bit is inevitable. I highly recommend that anyone looking for nutrition and lifestyle help contact you. I certainly will and have recommended you to friends and acquaintances. Thanks again and best wishes. ~Phil
************
You are the best listener! I feel like nobody has ever listened to me before. Thank you! ~A.W.
************
I didn't really think I was making much progress, but after looking back all the changes I've made and incorporated- I'm so excited! This is farther than I've ever made it before. Thank You! ~M.M.