*affiliate disclosure* Many of the links included on these pages are affiliate links, meaning, at no additional cost to you, I *might* earn a small commission if you click through and make a purchase.
2023 UPDATE:
My favorite toxic-free cleaner is Branch Basics!
Follow the link above for $10 off coupon to try it!
Toxin-free Household cleaners
Pure Haven- completely toxin free. Cleaners, detergents, dish soaps, toothpaste … plus a whole line for face care! The master blaster is amazing for stains!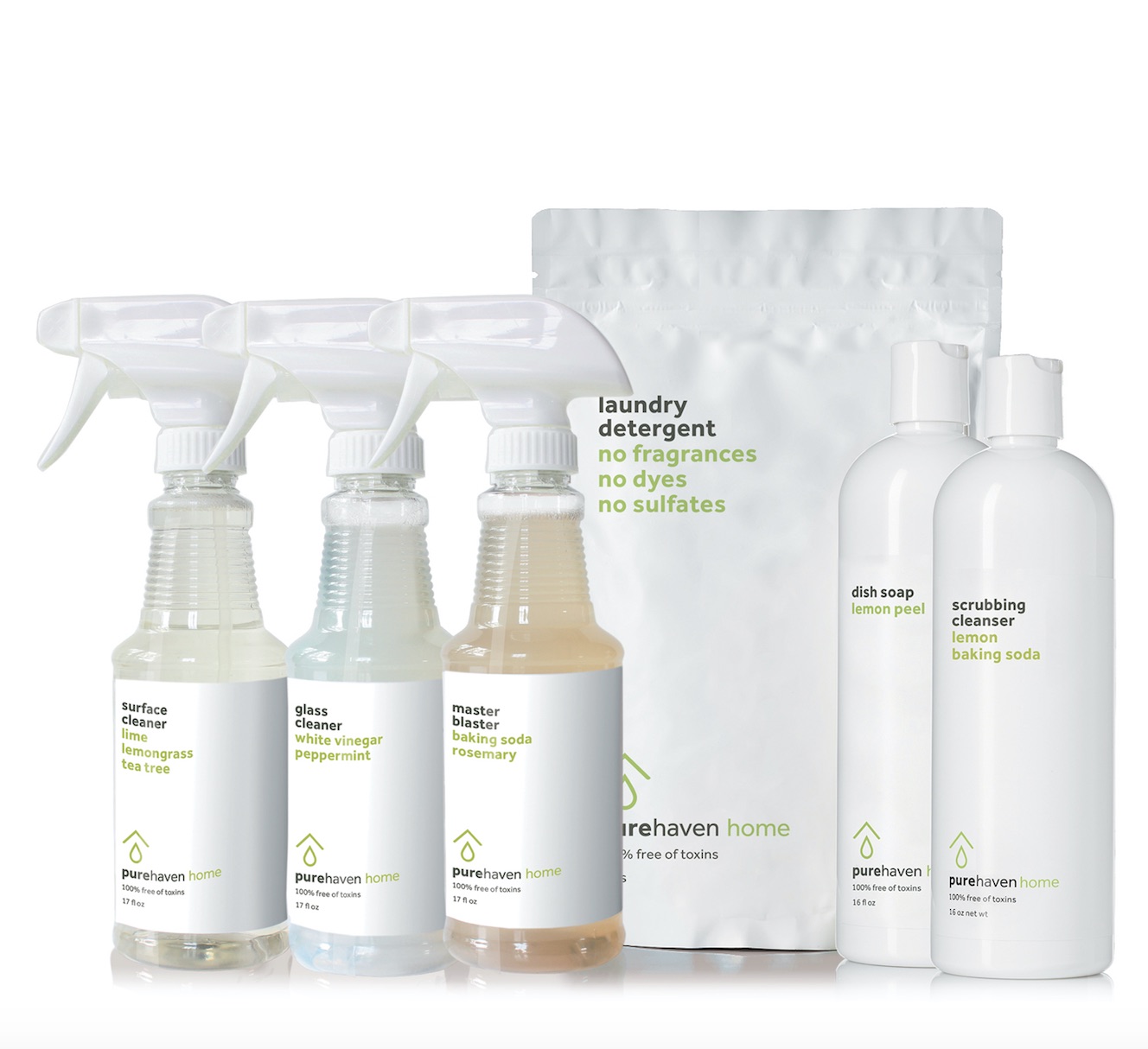 Aunt Fannies All Purpose Cleaner – I love the Eucalyptus scent, but the lemon, lavender and mandarin are also lovely.
Better Live All Purpose Cleaner – I like the unscented. but clary sage or pomegranate scents are a fun change of pace!
GO by greenshield organic – their mint version makes everything smell fresh!
Branch Basics – Save $10 with this link
ABRASIVE CLEANERS
DISHWASHER DETERGENT
DISH SOAP
Eco Me Natural Sudsing Dish Soap
The Honest Company Dish Soap- Grapefruit
LAUNDRY
Eco-Me Laundry Detergent, concentrated
Dr. Bronner's Castile Soap– this is my go to for laundry and for hand soap (fill a foaming pump jar about 1/3 full, then top off with water.)
GreenShield Organic Laundry Detergent
0